Welcome to the Official Website of Eagle Station
Our Mission
The mission of the Eagle Station Advisory Board (under the auspices of the City of Patterson) is to build, strengthen, and sustain individual, family and community life by providing a facility and activities that foster community growth and pride.
Get the News!
Eagle Station wants to connect with you. Follow us on Facebook and subscribe to our Newletter to see who will be coming in concert, as well as an up to date schedule of all events happening at this unique, one of a kind venue!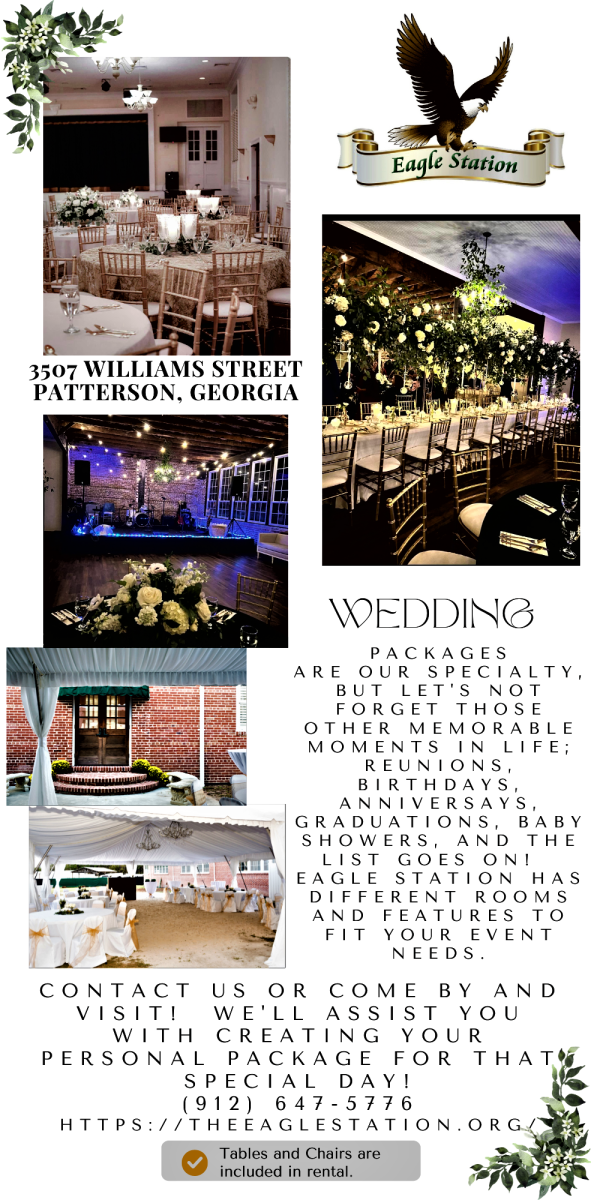 Our Purpose
The Eagle Station Advisory Board serves to consider all matters and issues pertaining to the improvements, operations, maintenance, fund raising, and use of Eagle Station. All decisions and recommendations are presented to the Patterson City Council and Mayor for approval.